Need to expand your distributor network?
Making good sales progress at home and now want the same abroad? Want to put your export sales on a sounder footing?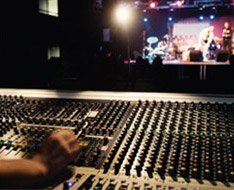 Your Company wants to expand into export. Trust Network resolves the questions of HOW? and WHO? With our unique global contacts database, proven performance over nearly two decades and in-depth international experience, we put the right people and methods in place to handle your brand abroad.

For companies expanding into export, Trust Network:
Develops international pricing models for your product that work
Undertakes all research to short list suitable distributors
Handles all the sales discussions to establish your distribution
Places your product with trusted distributors ready to invest in your brand
Reaches agreements on marketing, orders and terms
See a case study on how we get young companies expanding into export…
---


"We are very proud to know and believe in TTN by experience... they took us and our products very seriously, encouraged us to proceed in rough seas, and, HURRAGH! what a great success!"
Udo Roesner. Managing Director of AER. www.aer-amps.de