New to the market?
Are you an innovator? Do you have a new product, a new technology, or a new concept for an established product?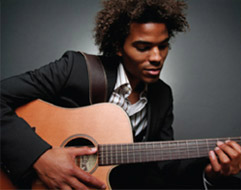 You are a new enterprise, or a company with something new to sell. Trust Network delivers what's needed to have your product enter the market strongly with good distributors. Your brand is given the best chance to reach the necessary sales level to become a livelihood and achieve your Company's Return On Investment.
For new companies and new products getting to market,
Trust Network delivers:
Brand health check
Price and margin analyses and guidance
Skills and knowledge in what really matters to get your product to market
Placement of your brand with trusted distributors or re-sellers well suited to your brand
Agreements on marketing, orders and terms
See a case study on how we get new products to market for entrepreneurs
---
"We are very happy with our choice of Trust Network. Now we have distribution in the USA, UK, Japan, New Zealand, Thailand and still counting."
Graham Lyons of Nuvo Instrumental www.nuvo-instrumental.com