Want to grow your market-leading share?
Looking for even greater market penetration? There's more out there, but how do you reach it?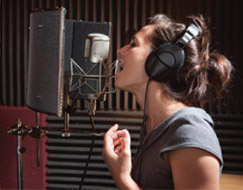 Your Company already has a leading brand, so you need your international business to be achieving its full potential to ensure things stay that way. Trust Network finds out if sales are being maximised, then designs and implements action plans if they are not.
For brand leaders, Trust Network:
Devises methods to evaluate the potential still to be realised
Executes ways to reach the unrealised potential
Identifies new routes and combinations to growth
Puts such routes and combinations in place
Burns no bridges
See a case study on how we get unrealised potential for market leaders…
---
Harvey Levy - Vice President, Levy's Leathers Limited, Canada. www.levysleathers.com
"The first thing that impressed me was the level of professionalism Trust Network brought to the task. Their language skills and diplomatic style made me very comfortable in allowing them to conduct a search on my behalf. Trust Network would burn no bridges. Their insistence that the search take place in an atmosphere of openness fit well with how I thought the search should be done. The search was conducted over a period of three months and I was amazed at the firm's ability to maintain an objective attitude throughout the process. Candidates got an equal opportunity to present their qualifications and in the end I had the information I needed to make an intelligent choice. In the end I knew more about the specific market place in which the search was conducted, the potential for growth and the number of potential distributors than I could have discovered on my own."