Ready for a global distributor network?
Export sales going well enough to press ahead with full international coverage? Do you see a window of opportunity to achieve global distribution if you act soon?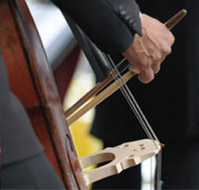 Your Company wishes to establish a global network of distributors or re-sellers. Trust Network takes your international sales to this new level: preparing the groundwork, developing the international and Internet requirements, then rolling out the distribution programme.
For companies ready for global distribution, Trust Network:
Inputs on essential international marketing requirements
Assesses trading and pricing polices for global application and the Internet
Health checks QC, administration and delivery systems for world-wide supply
Uses its database, experience and skills to identify and establish a global network of highly suitable distributors
See a case study on how we get global distribution for growing companies…
---
"Trust Network has delivered top quality people to handle HARDCASE, not only in the highly competitive and crowded distribution channels of Europe, but also in some of the most difficult and commercially risky parts to the globe, like South America. The tenacity and sheer hard work of Trust Network keeps putting in place companies that have us come into their markets with a high level of inventory and marketing commitment."
Mr Derrick Round. Managing Director, Hardcase Ltd. www.hardcase.com