For the second time, distributor sourced by the Trust Network wins Levy's Leathers top distributor award
09.03.17
Pictured are Harvey Levy, Vice President of Levy's Leathers, with Andrew Pak, President of Ivan Music. The award was presented at Levy's annual distributor cocktail party held at the Hilton Hotel during this year's NAMM Show.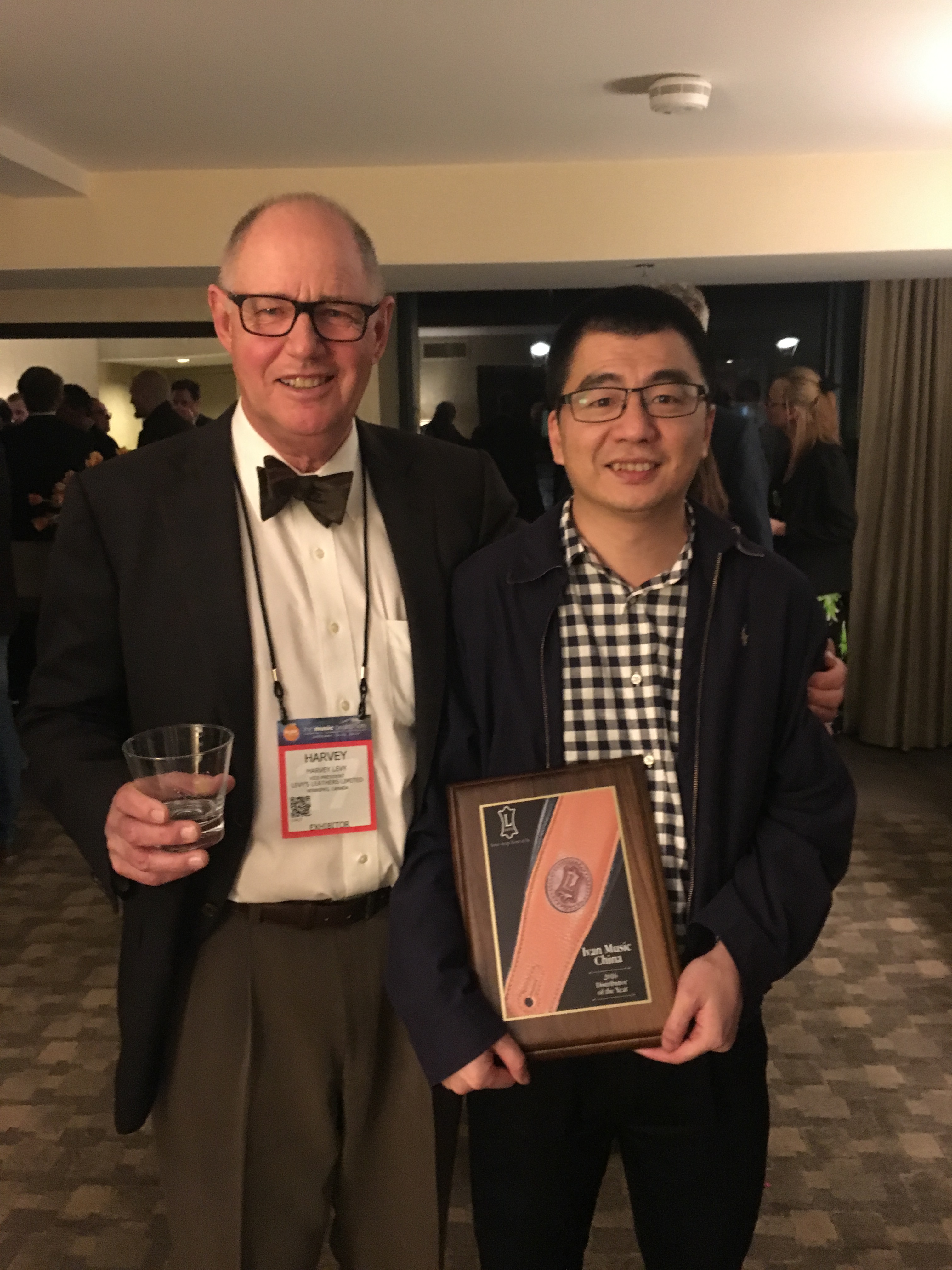 This is the second time that a distributor sourced by the Trust Network for Levy's Leathers has walked off with top honours. Mogar Music of Italy won the same award in the past. They too were sourced by the Trust Network.
Levy's Leathers also engaged Trust Network to review their distribution in Germany, Japan and in their most important market by far - the USA. As a result, Levy's are now with Musik Meyer in Germany, Yamano in Japan and, in the US, KMC Music and Harris-Teller. All these appointments have proved to be very successful and enduring partnerships for Levy's. To achieve the same high quality results in establishing distributors for your products, contact us to discuss where in the world you want your brand brought together with great partners.