Trust Network secures nine countries in Europe for Red Witch Analog Pedals
28.11.14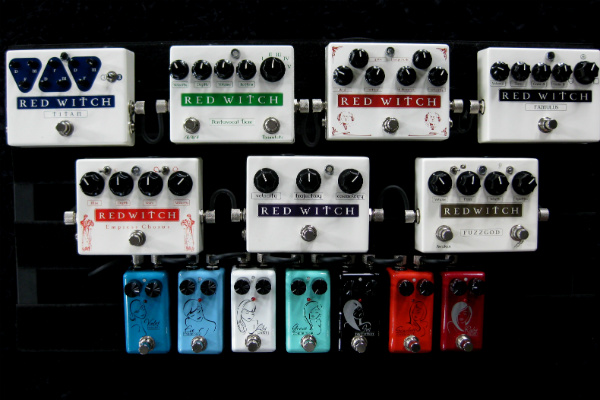 Red Witch Pedals engaged the services of The Trust Network to help find European distribution for their innovative line of fully analog pedals.
With around 20 pedals in the range, Red Witch (www.redwitchpedals.com) cover the majority of the FX market price-wise and function-wise, but also included in the range are some innovative combination of FX that can create breath taking new sounds.
Ben Fulton, founder of Red Witch and the designer of all their pedals, has a passion for great tones and sounds. Being a musician himself he knows how to produce great effects. His realisation that there were many guitarists like him who also loved and wanted those great sounds but were unable to get them from existing pedals was his inspiration to produce his own line of FX.
Within a short space of time The Trust Network was able to secure coverage for Red Witch in 9 European markets with top quality distribution.
If you're new to the market and looking to launch your brand, or already have good market coverage but want to expand, please get in touch via our contact page for more information on how we can establish distribution for your musical instrument or pro audio products!