Trust Network's MD in the 50 most influential.
06.05.14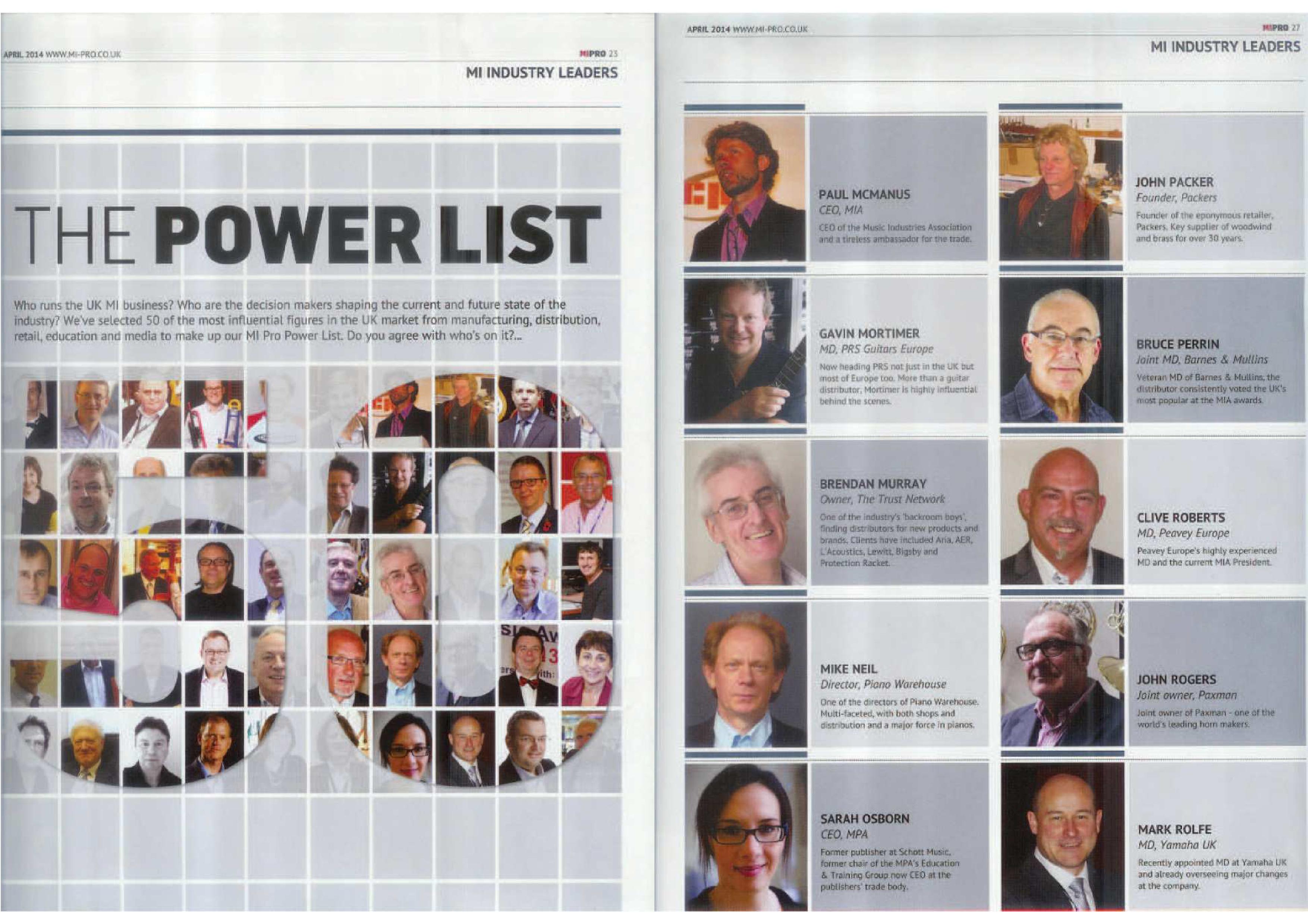 The Top 50 Power List comprises industry leaders such as: Hans Thomann, MD of Musikhaus Thomann; Mark Rolfe, MD of Yamaha UK; and Graeme Mathieson, head of Fender UK.

Over the last 22 years, Murray has led the Trust Network company which helps resolve international distribution issues for small, medium and large manufacturers in the music industry. Clients have included Marshall, Hughes & Kettner, Gretsch, L-Acoustics, Nady, AER, Levy's Leathers, Lewitt, Aria, Bigsby, G7th, Hardcase and many others.

"This independent confirmation by our peers of Trust Network's level of influence is evidence of our standing in the industry and the top levels at which we operate within it. These are key factors that enable us to deliver quality distributors throughout the world for our clients".
- Brendan Murray, Managing Director of The Trust Network

To find out how Trust Network can establish distribution for your MI or pro audio products through well-matched re-sellers anywhere in the world, get in touch via our contact page.