Global distribution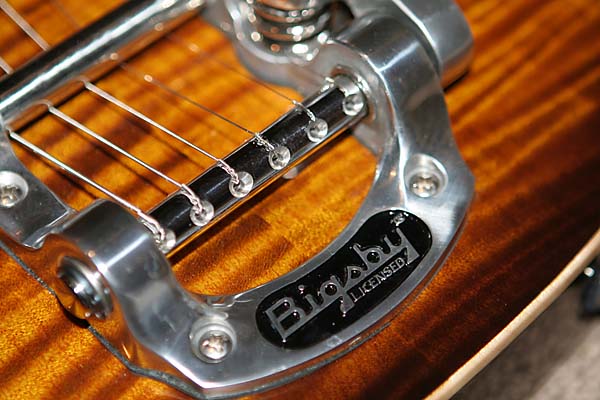 Distribution countries
Global | Japan
The Trust Network was engaged by Fred Gretsch Enterprises to assist in having Fender Musical Instruments Corporation (FMIC) take on the global distribution of Bigsby tremolo systems.

A major issue was to show the sales potential of Bigsby's innately brilliant design, the awareness of which had lessened over the years.

A second issue was to show the sales potential of leveraging Bigsby's status as one of the guitar market's most "cool" and iconic designs, which had increased over the years.

The Trust Network undertook a market study to establish the attractions still held for the product by many loyal users. A document was produced laying out the opportunity Bigsby represented by having its attributes brought strongly to the attention of guitar market with the aim of having its sales develop from cult to mainstream levels. The document was presented to FMIC by Fred Gretsch Enterprises and became part of Fender's rationale for beginning global distribution of the Bigsby brand.