International distribution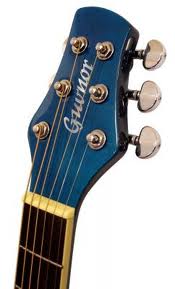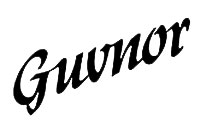 Distribution countries
Argentina | Belgium | Canada | Denmark | France | Greece | Hungary | Luxembourg | The Netherlands
Development and Branding
Guvnor guitars were designed in the UK by a team of luthiers and musicians based near Durham in the North East of England. Trust Network's job was split into two parts:
Lead and co-ordinate the brand development and brand marketing.
Establish distributors for the brand in 12 countries.
Part a. took around 3 months to complete and involved creating a development programme to better prepare the brand for the market. At the end of this work Trust Network had helped provide Guvnor Guitars with:
A well-defined brand identity.
This brand identity carried through in:

New in-store POS (point of sale) material

New product cartons with colour branding graphics for in-store display

A fully-developed set of icons providing communication of a lot of product information at a glance. These icons were used consistently in all presentational mediums.
An online Guvnor warranty registration credit card-type card, providing not just enhanced confidence at the point of display but also helping to gain and retain contact and profile information on Guvnor owners for future marketing campaigns.
A complete presentation for international distributors
Part b. of the project saw Trust Network setting these steps into motion and establish distribution for Guvnor guitars in 12 countries. Please see links above.