Distribution in Brazil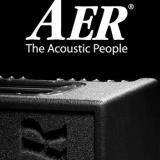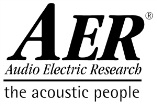 Distribution countries
UK | Italy | Spain | Australia | Brazil | Russia | Japan | Canada | USA
Brazil proved to be a very difficult project due to:
High import tariffs

Dodgy economy

Finding people to trust in what was quite a crazy market, particularly at that time.

Low average incomes, high price of AER
As well as our usual practice of researching the market for suitable musical instrument distributors, Trust Network carried out extensive research to try and understand the political and commercial issues that we needed to overcome. We visited Brazil to meet to prospects we had shortlisted and held detailed discussions with all. To increase our understanding of the market, Brazilian retailers were also visited.
Despite the devaluation of the Brazilian currency in the midst of the discussions, we secured distribution for AER with a wholly-owned subsidiary of a Brazilian musical instrument and electronic pro audio manufacturer – Stanton.
This reflected the quality and depth of The Trust Networks research and work in understanding the local market and establishing solid relationships between ourselves, AER and Stanton.