Distribution in Japan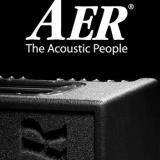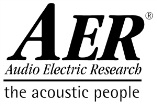 Distribution countries
UK | Italy | Spain | Australia | Brazil | Russia | Japan | Canada | USA
AER engaged Trust Network to review their distribution in Japan. The brand had been in Japan for some years with the same distributor, but sales had not grown for some time. In the same manner as we would work to find distribution for any brand, we researched Japan to identify suitable prospects for AER.
The difficulties of opening discussions with new distributors whilst encouraging the current distributor to review their own promotion of AER and put forward their own proposals for renewing their distribution, were all handled by The Trust Network. We also had talks with major Japanese retailers to gain a full understanding of the background to low sales growth and to win their support for whatever new distribution was put in place going forward.
After finalising the short list, Trust Network presented AER with 4 distributor options. AER visited them personally, along with some major retailers and we arranged the whole itinerary.
Finally, two new distributors were established in Japan for AER: Kikutani, handling the core amp range; Hot Line, handling off-shoot and accessory items that AER was developing separately. Six years later both distributors are still AER's partners in Japan, building their mutual business year-on-year over all that time.