Distribution in the UK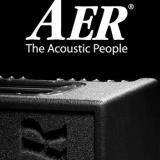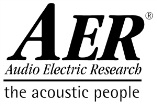 Distribution countries
UK | Italy | Spain | Australia | Brazil | Russia | Japan | Canada | USA
When AER was first looking to export, Trust Network's initial job was to carry out a price/margin/ market analysis to see if the brand could compete outside its native Germany. We did this by studying three different territories in Europe: the UK, France and Spain.
Our worked confirmed that AER could compete in all three countries.
The second job was to establish UK distribution for AER.
A major hurdle in this task was to persuade UK musical instrument distributors to consider AER amplifiers because the acoustic amp market at that time was dominated by a local British brand. This meant AER would be competing with the market leader on their home turf.
After discussions and negotiations were completed with many prospective distributors, Trust Network successfully opened the UK for AER with Westside Distribution Ltd. It was an excellent match for AER as Westside already had a great range of guitar related products for distribution.
Westside succeeded in making AER the No.1 brand in acoustic amps in the UK. Due to the influence of the UK market on the global music industry this also helped enormously in establishing AER's reputation internationally.
20 years on, AER is the world's leading brand in acoustic amplification. They and Westside are still together doing good business in their long-standing manufacturer and distributor partnership brought about by Trust Network.