Distribution in Italy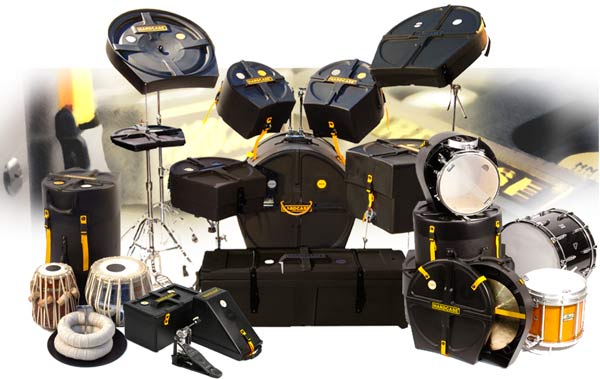 Distribution countries
USA | Japan | Singapore | Germany | Italy | Spain | Portugal | Switzerland | Ireland | Australia | Iceland | New Zealand | Brazil | Paraguay | Columbia | Chile | Argentina | Uruguay | Bolivia |
The incumbent distributor was not marketing Hardcase sufficiently to take full advantage of the significant new benefits its radical design, material and manufacturing process offered drummers wishing to protect their drum kits. Without that marketing the initial high sell in was coming to a halt because the sell-out wasn't at the level it should have been due to lack of consumer awareness of everything Hardcase offered them.
Trust Network researched Italy and created a shortlist of distributors that were both in the percussion market and had a strong track record in marketing their brands well. The job then was to persuade these distributors of Hardcase's merits to have them invest strongly in the marketing of the brand to take significant market share in Italy. We succeeded in persuading one of the very best of shortlisted companies, FBT, of this argument and finalised a the deal with them to take over the distribution.
For over 10 years now FBT has been promoting and distributing Hardcase in Italy, bringing the brand to a leading position in that country's percussion market.