Distribution in Paraguay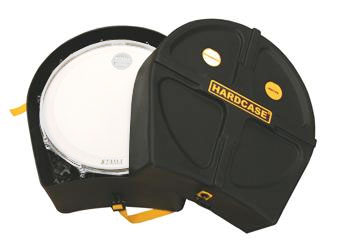 Distribution countries
USA | Japan | Singapore | Germany | Italy | Spain | Portugal | Switzerland | Ireland | Australia | Iceland | New Zealand | Brazil | Paraguay | Columbia | Chile | Argentina | Uruguay | Bolivia |
Hardcase asked Trust Network to find MI distribution for their drum case products in the smaller countries of South America. We had already put distribution in place for Hardcase in Brazil, Argentina and Chile.
The challenges with the smaller territories were many, including low incomes per capita and relatively high importation costs, making it difficult for the Hardcase product (which already starts with the disadvantage of being voluminous and low cost, therefore expensive to ship) to be affordable to local musicians.
After extensive research by Trust Network, the existence of "Free (Trade) Zones" was identified. These were a few specific locations where goods were legally imported free of duties.
Contact was established with Musical Center International of Paraguay. They were located in Ciudad Del Este, one of these few "Free Zones". Being able to legally import Hardcase on a zero-duty basis substantially reduced the landed cost.
Trust Network held detailed and long discussions with Musical Center International, concluding business with them that resulted in Hardcase being distributed in Paraguay at prices local musicians could afford.